Well today Blake finally got Baptized!!!
It is a little difficult to get both families who each live out of town together! But we accomplished it! Uncle Gary was even able to fly in from Colorado to perform the sacrament for us. That meant the world to us - makes it so personal and special! So thank you to all of our family and friends who came and shared this awesome day with us! We love you all!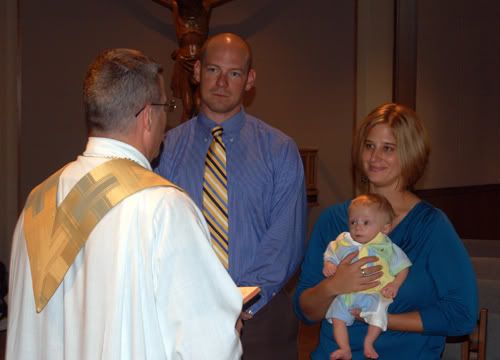 This is how Blake was the whole ceremony - listening to everything Gary said...such a smart boy!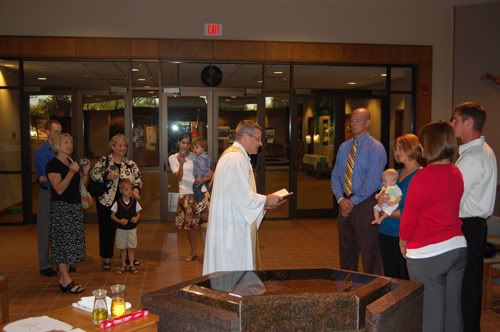 The crowd watching! I love being able to have private ceremonies!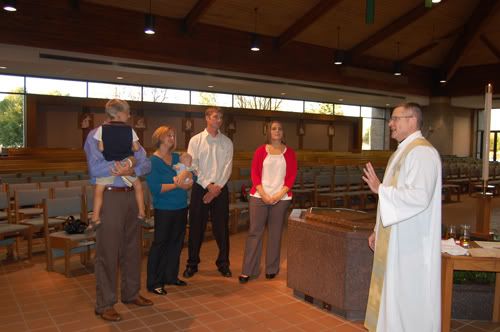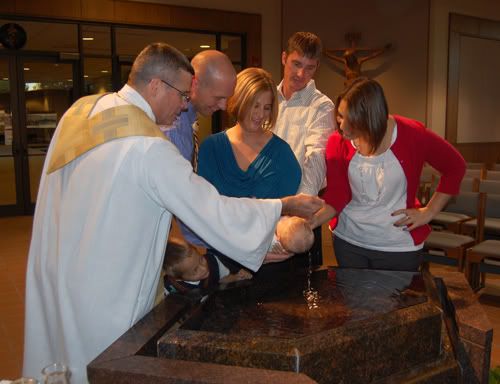 One of my favorite pics! Look at Braden even peeking! Beautiful moment!

Blake's Godparents!
My brother Eric and Chris's sister Katie!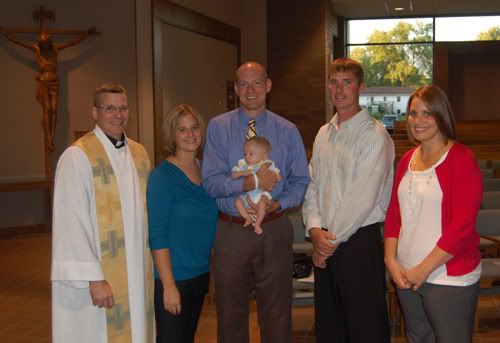 Uncle Gary, us, Eric and Katie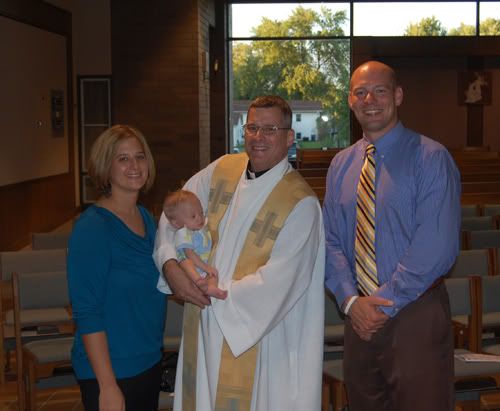 So happy Gary was able to fly in for this! Thanks so much Gary!!!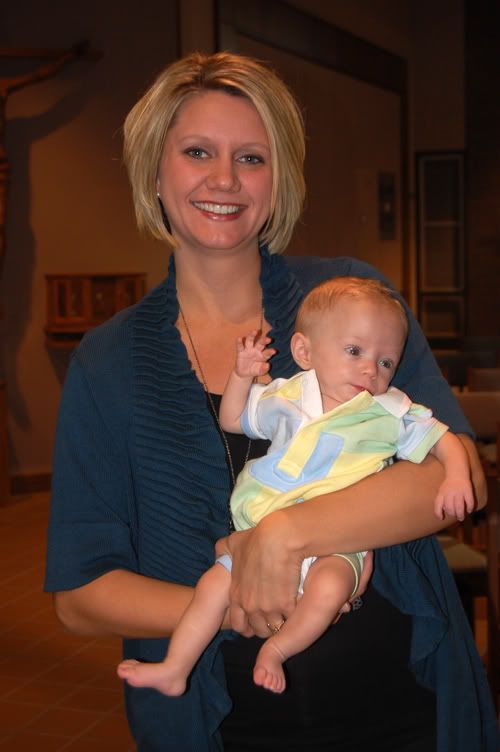 Blake's honorary Godmother Jill! She was the very first person to hold him and took such good care of him from day one...and for many more years to come I'm sure :)

The Special Boy of the Day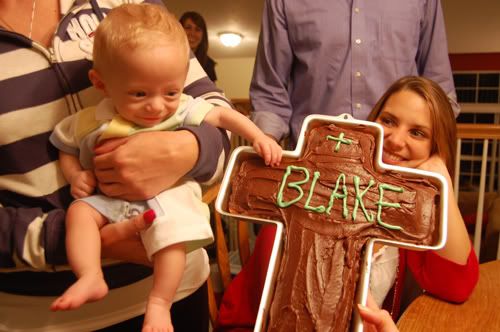 Mmmmm...Chocolate - he even tried a taste and he liked it :)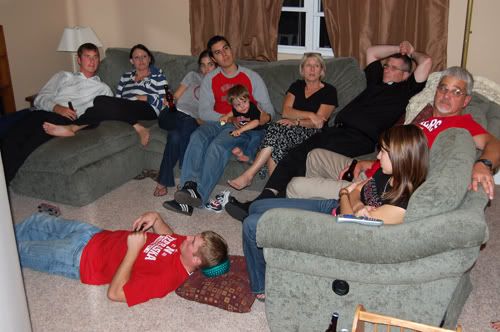 And we were even able to get the Nebraska game on pay-per-view after the ceremony - so this is where most of my family was for the night :)