Since it was so beautiful out today the boys and I decided to venture to the zoo! I don't think we made it there at all last year so we were overdue! I have to say that the boys did Excellent there. We took our time and explored. Blake didn't fuss once and loved looking at the animals!
Here are a few of our adventures from the day...


Braden got to milk a cow and feed a hungry goat :)


This giraffe came right up to us - it was pretty cool! Braden said that his favorite animals of the day were the giraffes!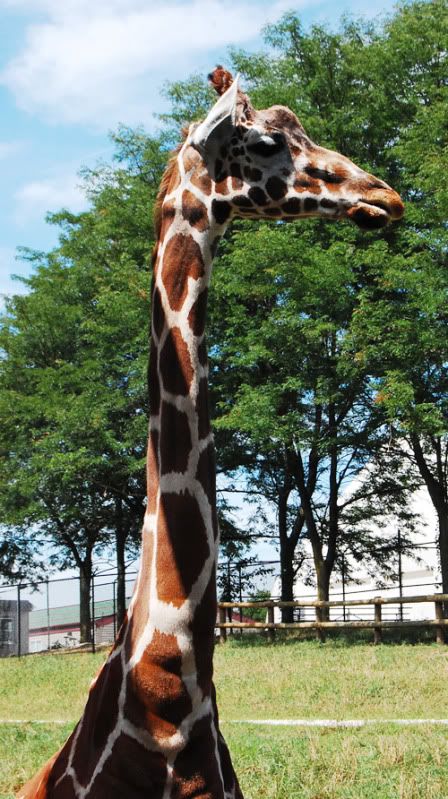 Had to get a few shots of the boys together at the zoo! Blake just wanted to watch the monkeys!


Braden had to look at the map all day - he wanted to know where we were and where we need to go, it was sure cute!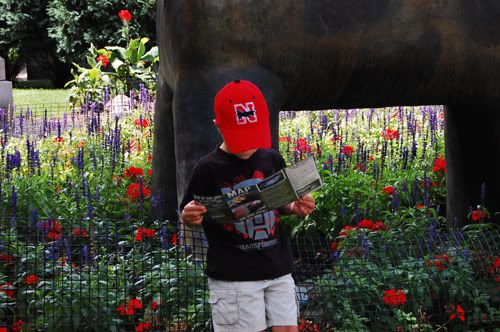 Blake even had a cute 'zoo' outfit on today for the special occasion!


Braden thought he might like to jump in with the fishies - YUCK!


These penguins were Blake's favorite. They really put on a show jumping, diving and swimming very fast in the water. He followed them back and forth and smiled - it was awesome to see!