Today Blake, my mom and I went over to see Melanie and Emma at their new house! Emma kep telling me that she liked the baby a lot :) He even gave her a great big belly giggle before we left!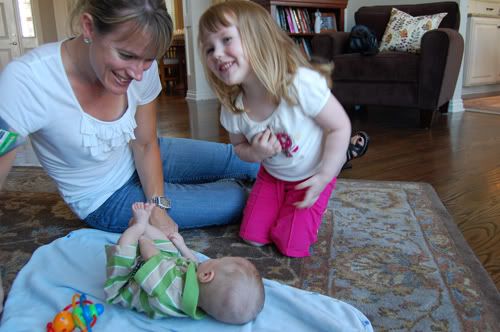 Emily, Nathan and Keegan came to visit tonight. They brought the exersaucer over for Blake to try out. We are trying to find anything that he can be upright in because he only wants to sit up straight and stand. He is still a little small for the exersaucer, but had fun in it for awhile...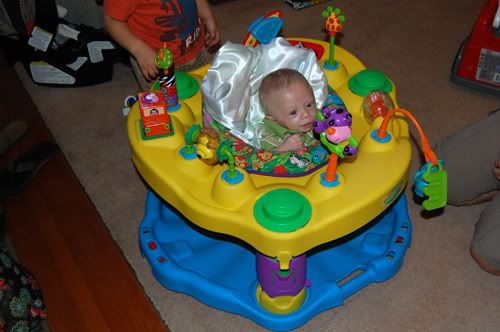 Then Meena C thought it would be fun to take a ride in the fire truck :) It was just his size!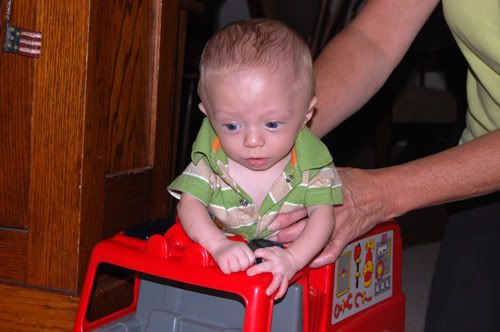 and this was the fun that they were having in Michigan tonight! Fun at the Dockside restaurant - a favorite of ours!