Blake 'swam' in the pool for the first time today. He and Keegan had fun! He didn't fuss once...and he really wanted Keegan's trucks!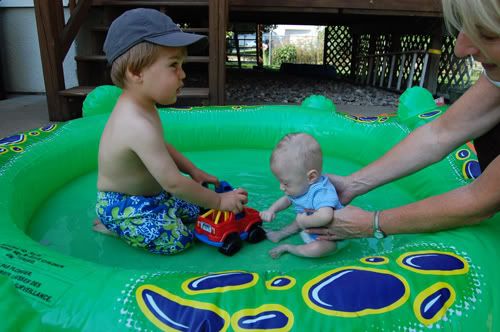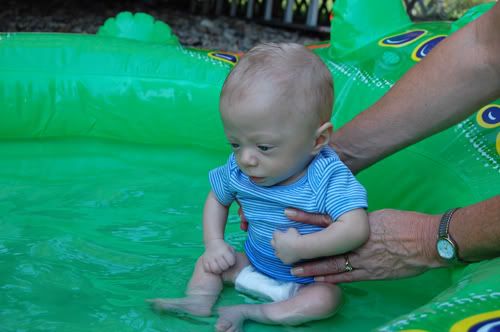 He was fascinated by the "eyes" of the frog!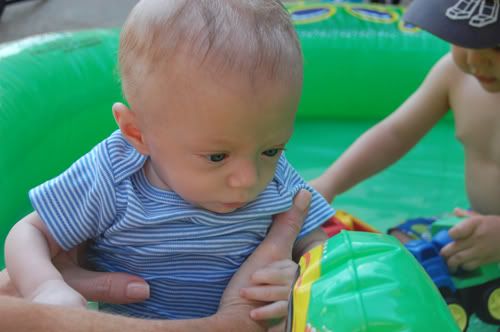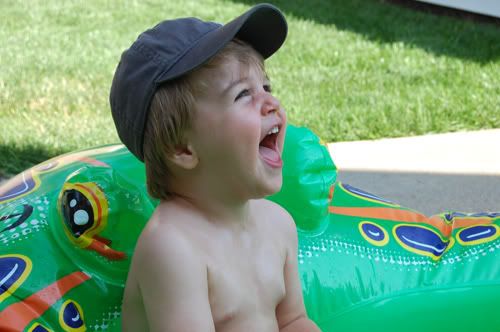 Cute, silly Keegan!


In Michigan it looks like they had a beach day too...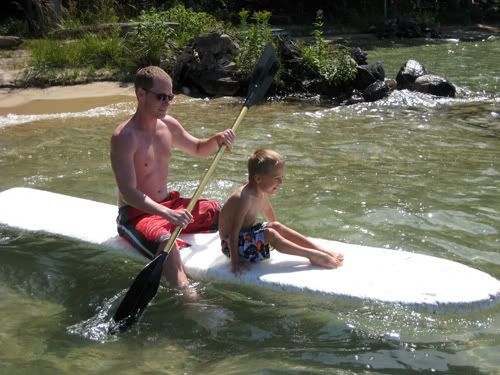 This is the neighbor's boat that Braden was obsessed with this year. Its' name is SeaWitch and he can't stop talking about it!