Tonight we tried cereal for the first time. His GI doctor said to give it a try and see what he does. He grinned at the beginning...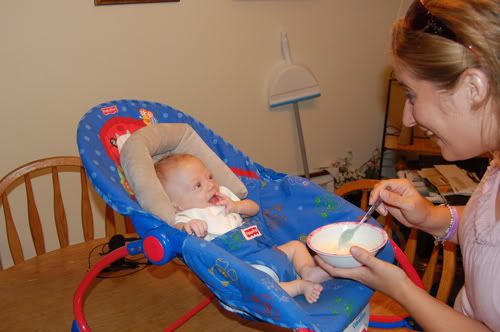 and a little after spitting out the first bite...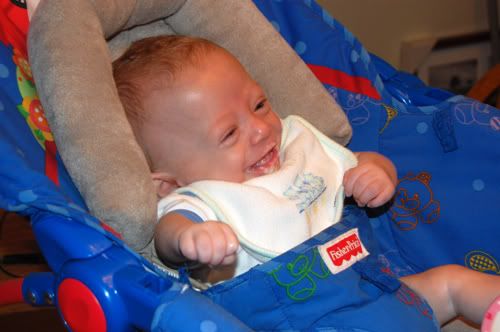 then started to wonder what the heck was going on...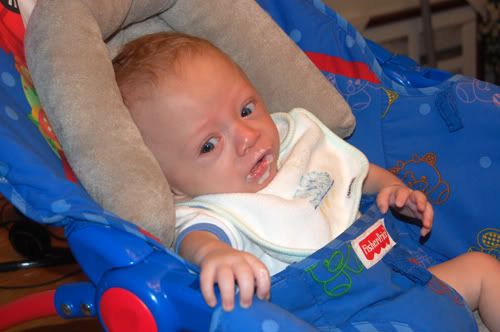 and after that first bite - every time the spoon would even come close to his mouth he would start to gag - literally.


so I guess we won't be pushing it now - no biggee - I knew he wasn't ready :) just had to give it a try for all the doctors sakes.