We finally got to do Braden's birthday party today! It was a little cloudy and chilly this morning but cleared up enough for them all to have a great time at the Splash park! Meena C came into town to see the boys and enjoy the fun!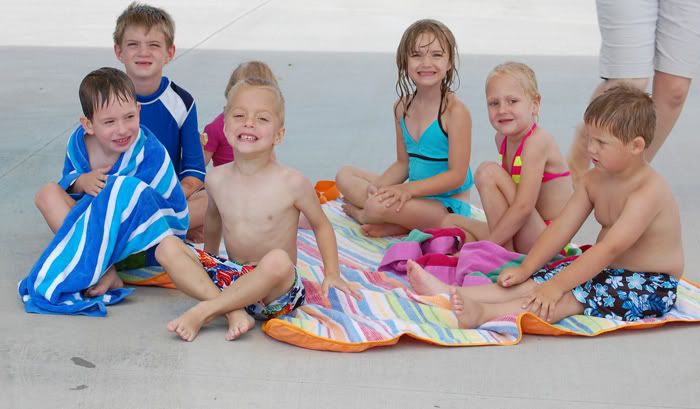 Braden with his buddies!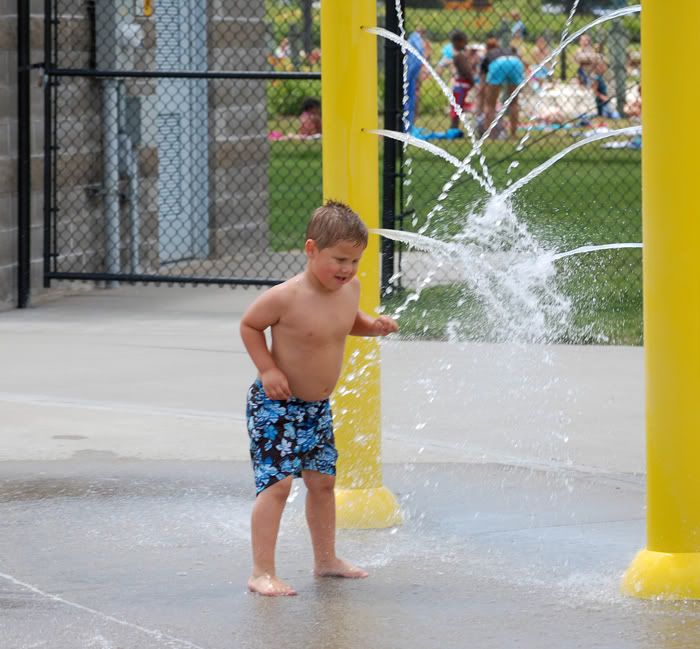 Gavin enjoying the water :)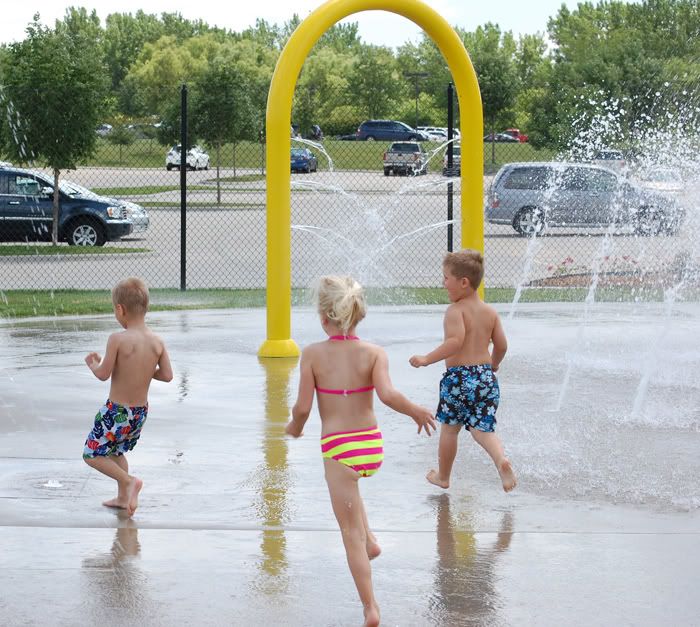 Braden, Sally and Gavin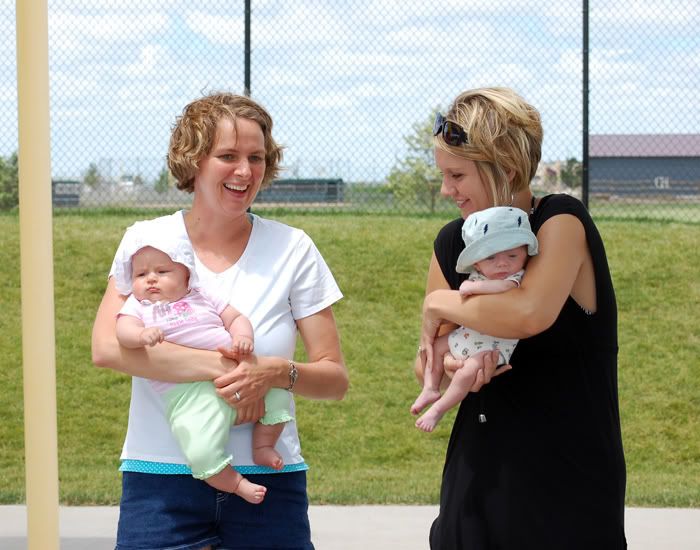 The babies - waiting till they are big enough to run around too!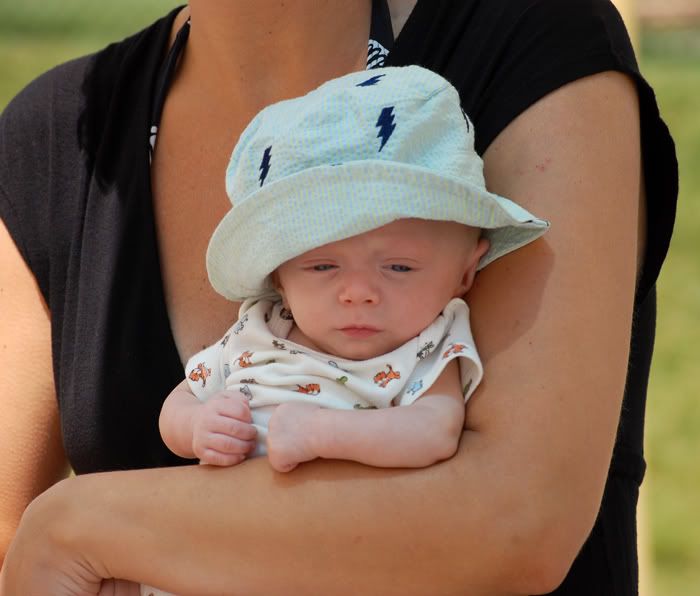 Cute Blake!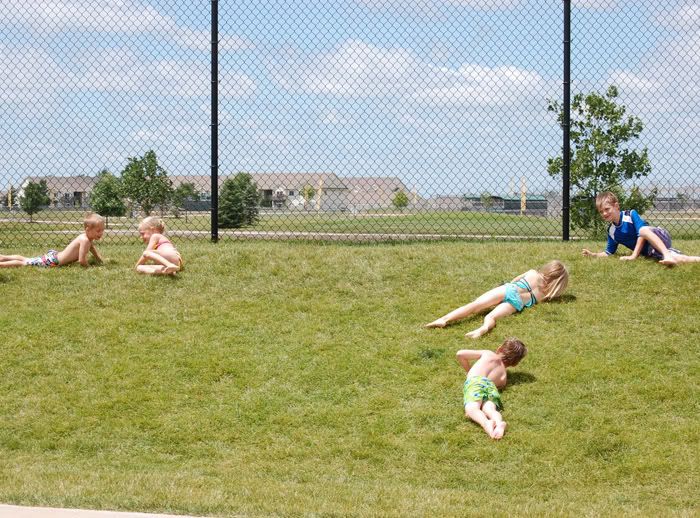 When the water got a little cold - there was always the hill to roll down!!

Presents and cupcakes followed! Thanks to everyone that came and made his day special! We really appreciate all your friendships!