Block Part 2009!
It was a beautiful day for a block party and a good time was had by all! The kids have been looking forward to playing in the streets since last year! Blake got to join the festivities this year and had a pretty good time himself!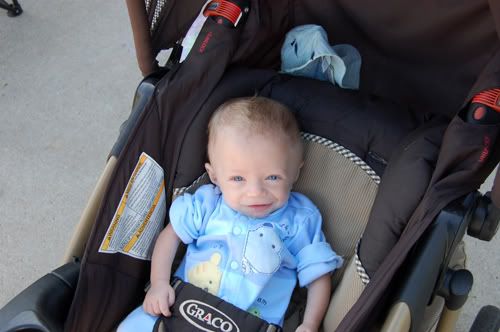 I think this will be a good blackmail photo one day!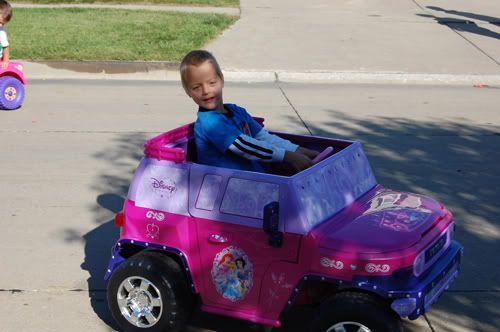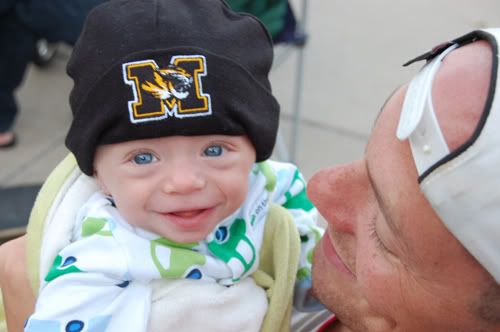 and while Mommy doesn't quite approve of this hat - he does look pretty darn cute in it!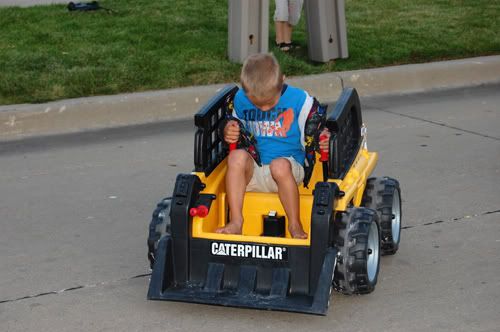 Braden loved this skid loader!
Blake got his first ride in the firetruck!