It was pretty beautiful today after school so we stopped by the park! Braden learned a new trick! He has always wanted help going down the "fireman's pole" but today I told him I couldn't help him because I was holding Blake...so instead of just skipping it, he did it all by himself...over and over again! He thought it was awesome! Go Braden!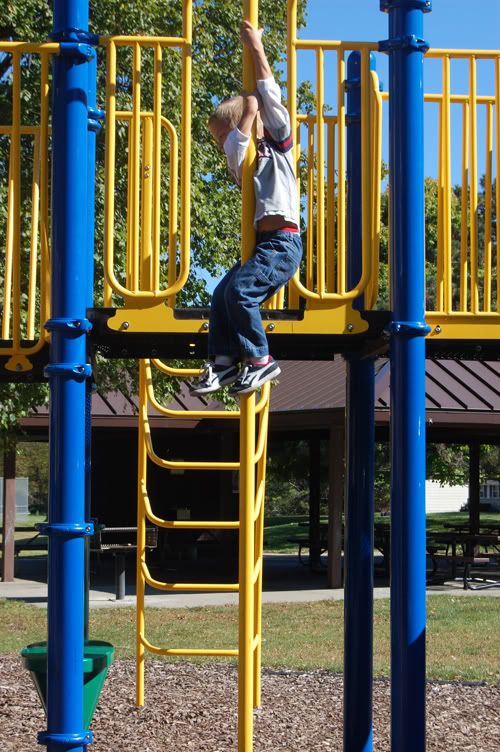 Blake also thought he was hot stuff. He loved standing on the bench with the holes in it...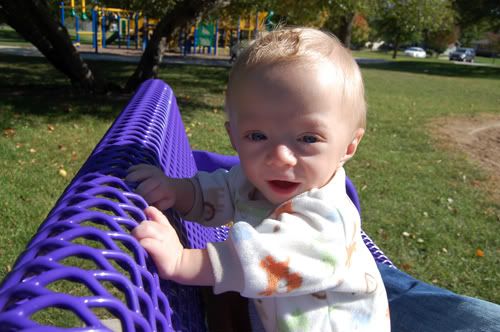 ...and swinging away next to his brother!