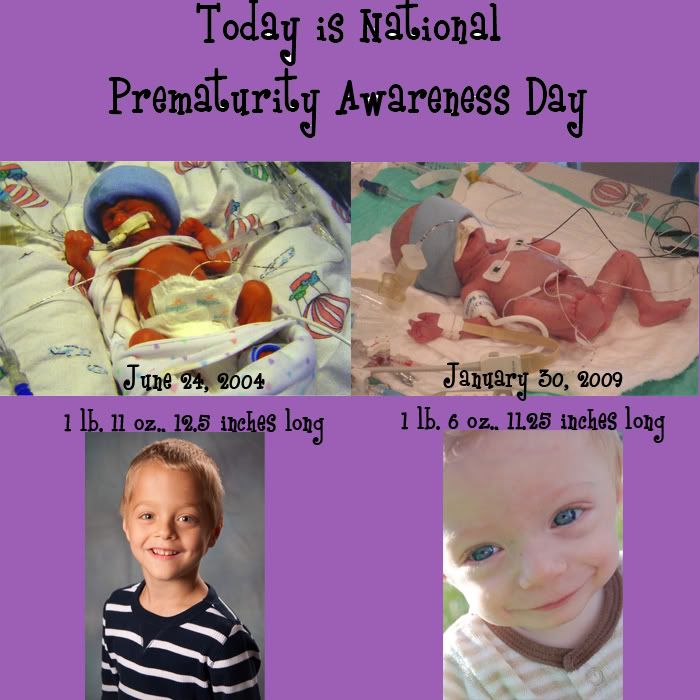 Help us by spreading the word that Prematurity is a HUGE problem in our country. 1 in 8 pregnancies ends in premature birth - that is over 500,000 children every year.
We got VERY LUCKY - TWICE! And we know this - that is why we are doing what we can to try to stop prematurity. These children are not just small and cute - many have life-threatening problems - and many, sadly, will not survive.
More needs to be done to help these children! The March of Dimes is trying to figure things out! Hopefully answers will come soon!