Today was supposed to be my last day in Maine. I was supposed to take a late flight out of Boston...but my flight was so delayed that I could have either been stuck in Milwaukee for the night or Maine - I chose Maine!

We got to go to the Beach today!!! And if you know me at all - you know I LOVE the ocean. Not sure how I was raised in Nebraska and now reside in Iowa...I am an ocean girl at heart. It does my soul good to be at the ocean. I always breathe a little easier after I've been there...
It was a little chilly and foggy, but we didn't care!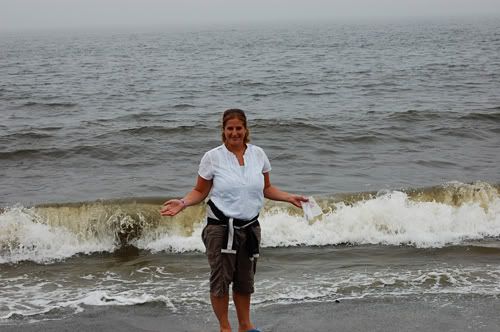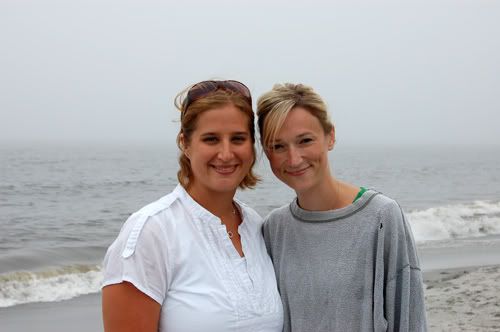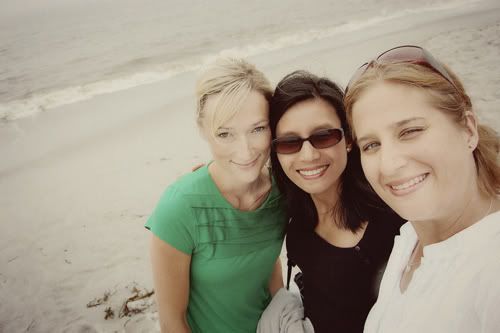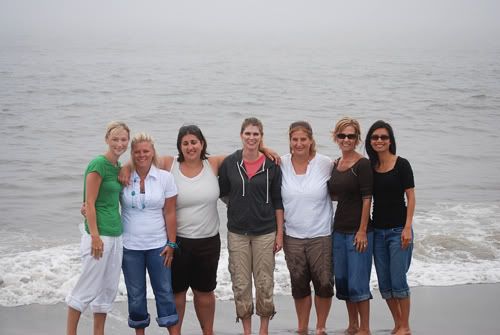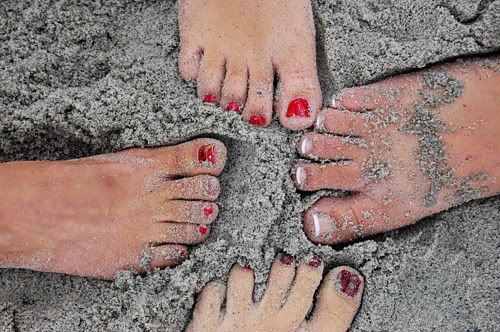 These are the great hammock swings on their front porch - I was relaxing watching a huge thunderstorm out the back and sunshine out front - which left us with a very fitting Rainbow at the end - what a perfect end to a perfect vacation!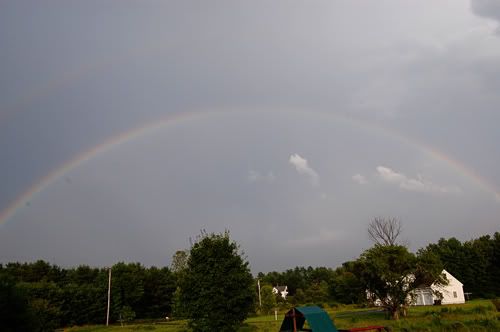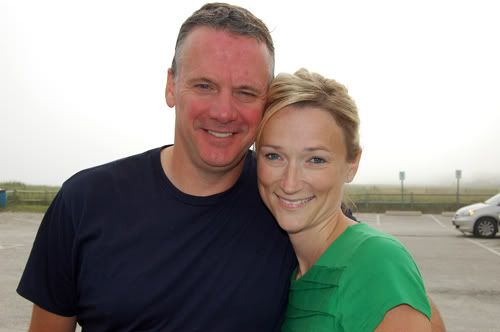 Mark and Kate
Thank you so much for your amazing hospitality! I could not have felt more comfortable (or been better fed) ever. You have an amazing family and I can't wait to bring my boys back for a family vacation in the near future! Thank you so much for letting me cross off one of the things on my Bucket List
**Eating Maine Lobster IN Maine