Oh - The day that I have been waiting for - LOBSTER DAY!!!
We started off by literally walking across the street to pick up our FRESH lobster - 35 to be exact...we don't have prices like that in the midwest!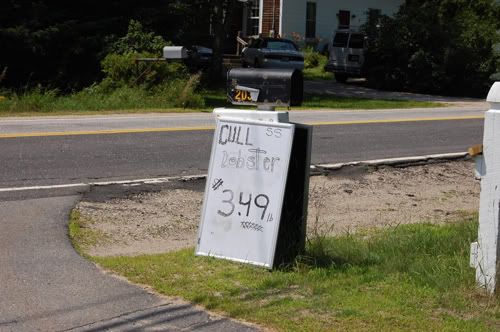 Before...


Mark was an excellent chef all week long - this was 1/4 of the lobster that we boiled that day


Mama was sooooo happy!


This is seriously the way to eat lobster.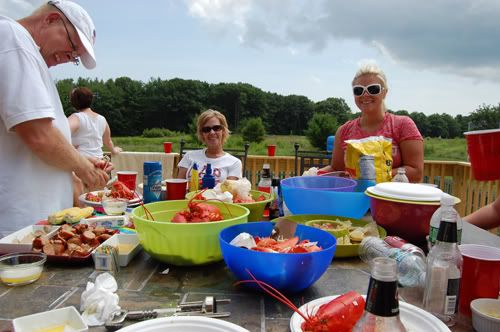 Kara turned into a lobster by the end of the day :)


and Jaclyn (the Baylor fan) turned into a Husker by the end of the day :):)


the kids were entertained all day by the huge waterslide - it got a little warm, so Kate, Kara and myself ended up with the kids (in our clothes) I even got Kyle to go down with me!!