The boys and I made our way to Nebraska after school today in preparation for the big wedding weekend! Mom and Dad had our Florida family over for pizza tonight! It was so good to see them! I didn't get any pictures of Riley and Blake's first meeting but I did get this cute one of Miss Kayla!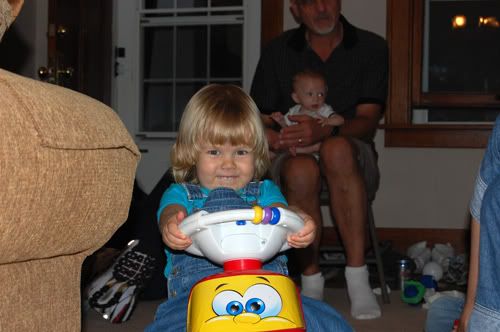 And it is Nathan's 26th Birthday so we helped him celebrate!
Happy Birthday to a great Brother-in-law!!