Busy Busy day!
We started off by meeting Keegan, Emily, Jennifer, Chris, Kayla and Riley at the park to run off a little energy! The kids had a really good time playing together!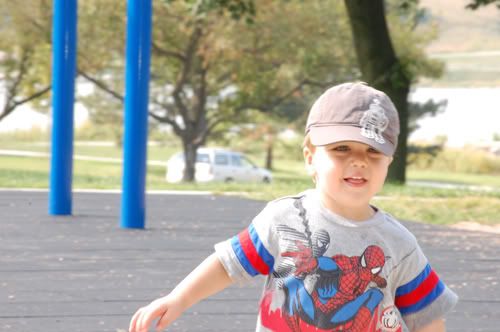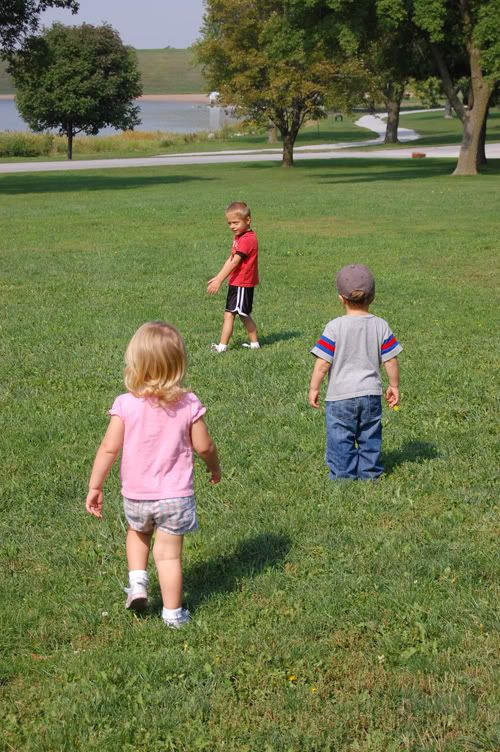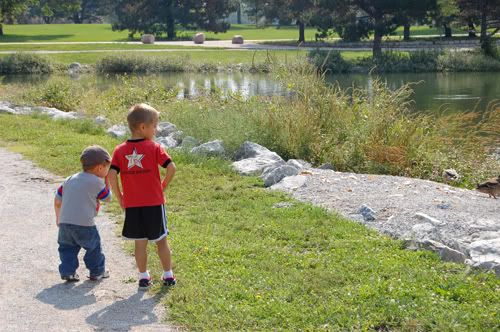 They all loved to feed the ducks!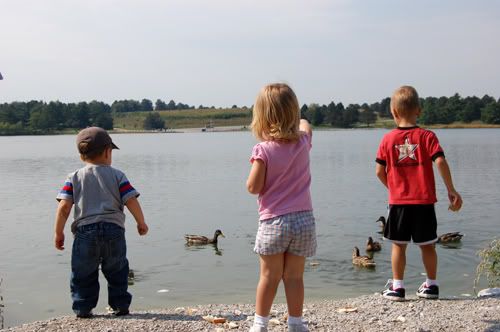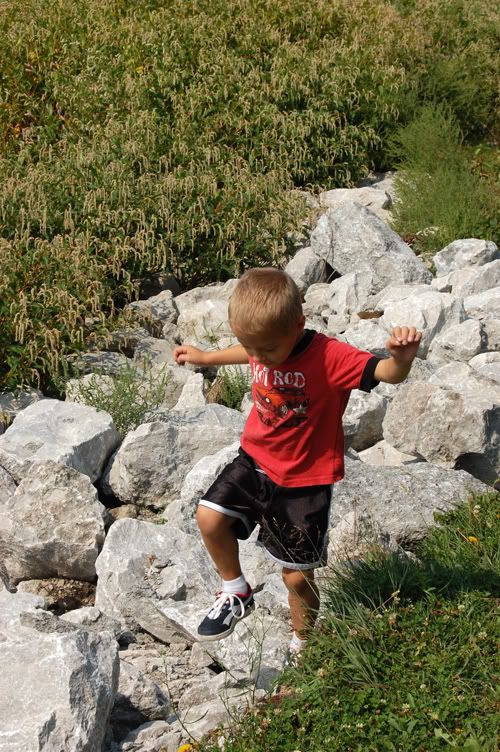 Then it was off to "practice" for the big day tomorrow!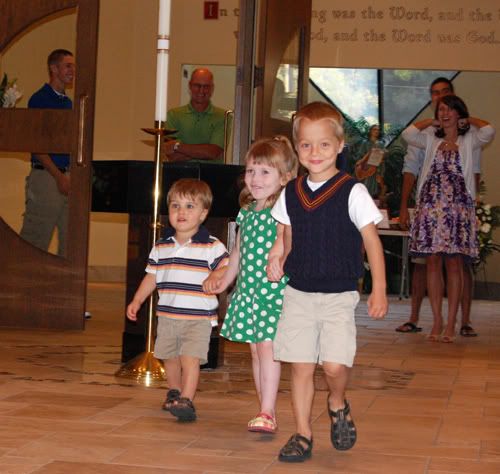 At the rehearsal dinner - we happened to be at the restaurant that hosts the Nebraska Pep Band on Friday nights before home games...they came and played in our room along with the cheerleaders! It was pretty awesome!
Here Gabe and Braden are jamming to the music!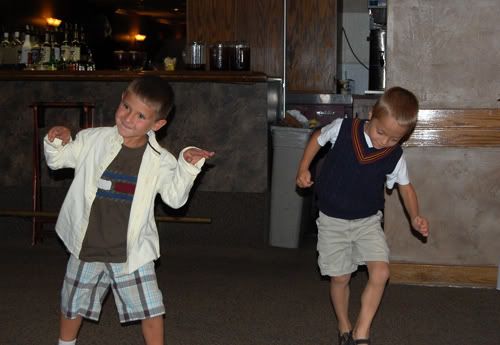 Great Grandma finally got to meet her great-grandson!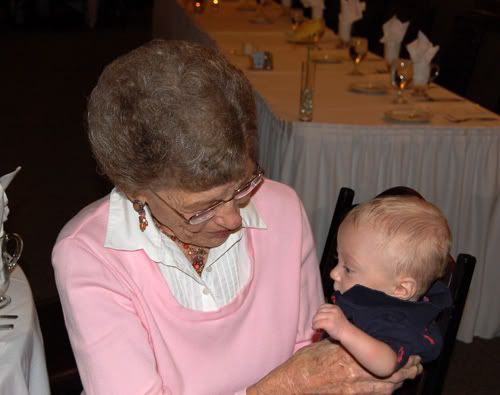 And Herbie Husker even made an appearance for the lucky couple!