Kaitlyn is such a good sport with Braden! Here they were chalking up the driveway with solar systems and names :)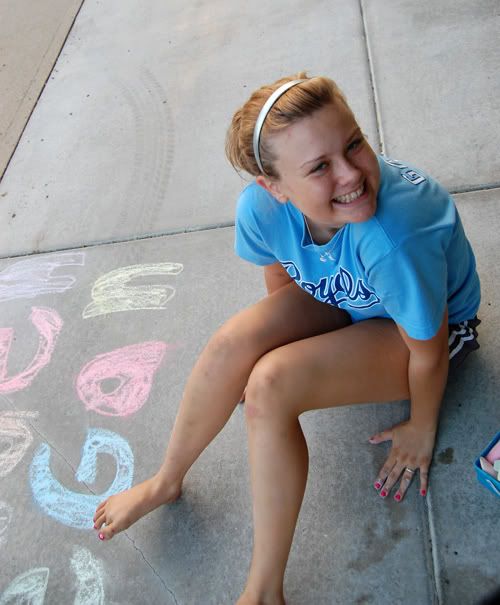 Blake thought Uncle Kenny was pretty funny!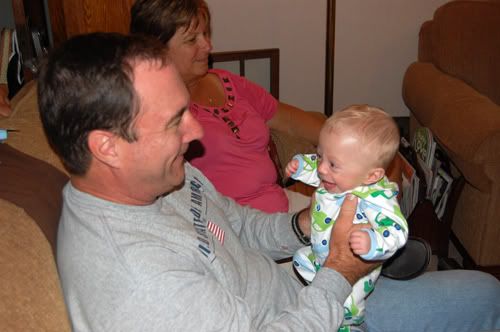 Braden and PopPop got some quality time in reading Braden's "airplane papers" I would have to say that these are some of his prized possessions and he can pretty much tell you anything you want to know about Night Hawks and Phantoms and XB-70 Valkyries.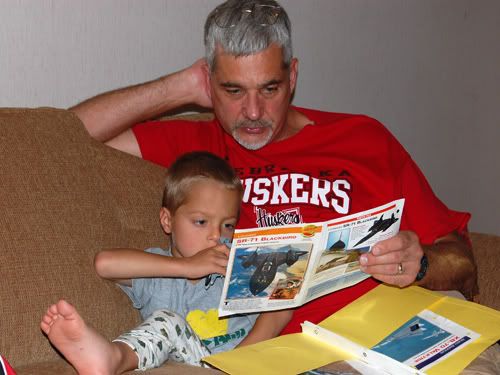 Blake's mohawk after his bath :)