Whew...the day after!
Time to relax.
First Uncle Gary celebrated Mass for us over at Mel and Jon's house.
I had to have proof that Aunt Laura had finally met Blake! They live in California and she has been itching to get her hands on him! It was so good to see them even for a short time!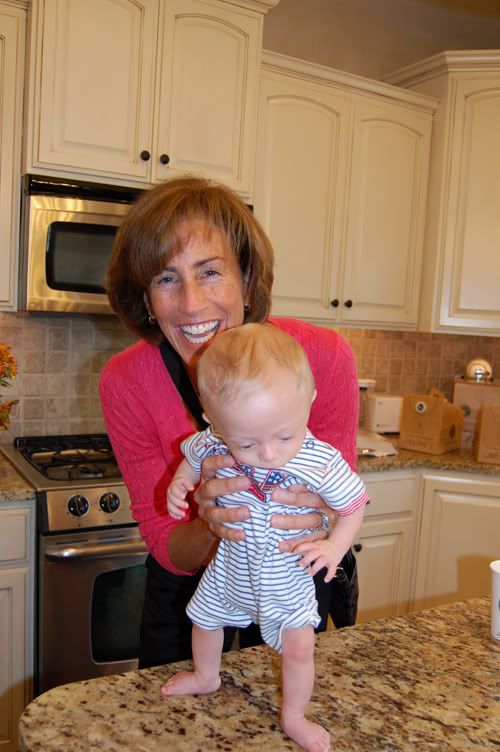 Then it was off to the cabin for a BEAUTIFUL day at the lake!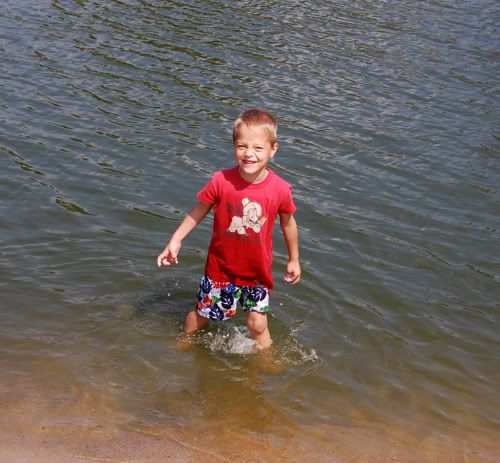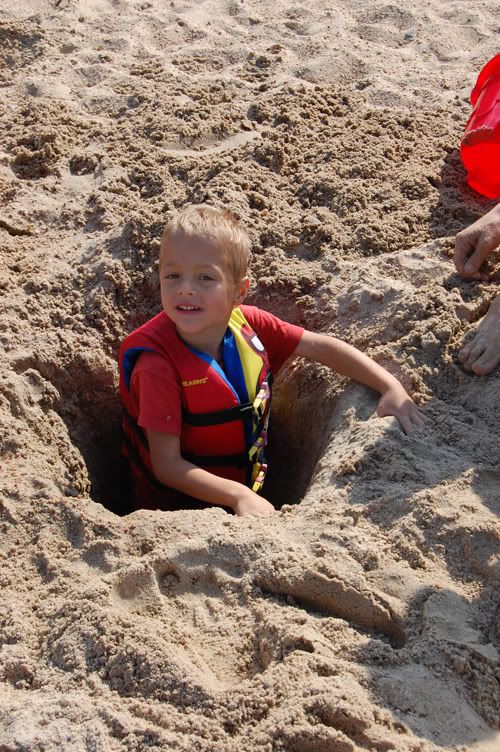 Blake and Daddy even got in a 2 hour nap...I think they both felt better after that!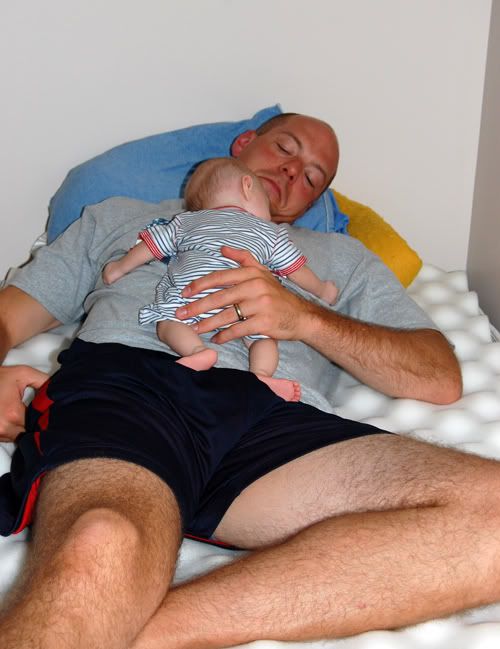 Ok - now on to the funny pictures :)
This is Blake and Riley together. They are only 6 days apart, Blake is older :)
To be fair, Riley is off the charts in one direction and we are off the charts in the other direction...but the contrast is quite hilarious!
It was so good to finally get them together - these pictures are going to be priceless when they are about 18 years old :)